Eni Angola – Customer feedback
In early 2021 we rented out our Hose Transfer System to Eni Angola via TIOS on Island Constructor. Our system performed well over 11 operating days and we got the following customer feedback after operation:
"I would like to pass on to you our thoughts from vessel side on this operation. The hose embark – disembark task for this operation was far simplified with this technology. We successfully eliminated many risks associated such as the Line of Fire, hands and fingers, access, working at height / over the side, pinch points and many more I would say. In conjunction, the communication, crew on deck and control room during the operation once we had the radio figured out worked very well. All in all helped achieve a very safe operation. I have informed my supervision / management we were impressed with the system and they are on copy line of this mail."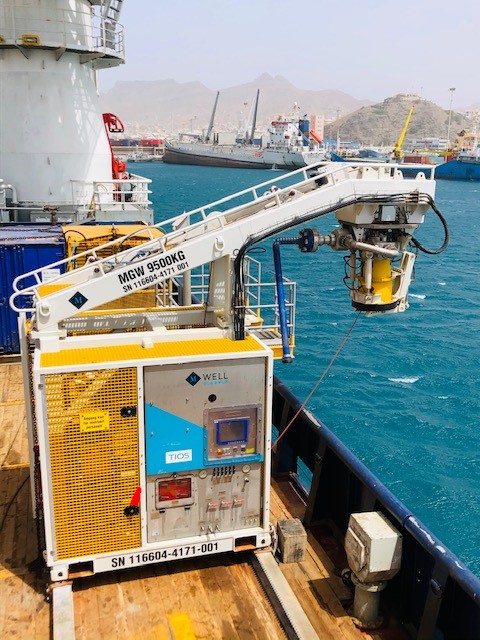 .